Chromebooks are known for being lightweight and fast. They can be used for a variety of purposes, including animation!
In this article, we will discuss the best animation software for Chromebooks. We will look at the features of each software package, and we will discuss why each one might be a good choice for you.
1. PowToon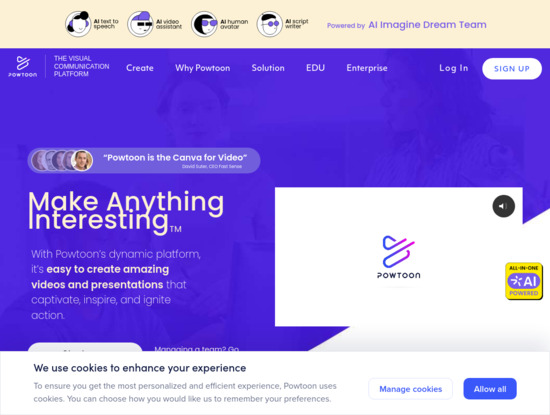 PowToon is software you can use on Chromebook to create animated videos. It is one of the most popular animation software with a wide range of features. PowToon is easy to use, and it enables you to make professional-quality animations with little effort.
One of the best things about PowToon is that it's very affordable. You can sign up for a free account with limited features, and if you decide to purchase a subscription, the cost is very reasonable.
2. WeVideo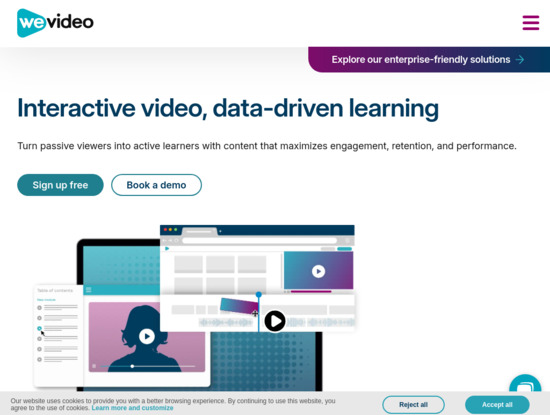 WeVideo is another popular animation software you can use to create and edit videos with professional-quality effects. It has a wide range of features to make your videos more attractive. WeVideo is also easy to use, and it offers a wide variety of templates that you can use to get started quickly.
WeVideo has several pricing plans, and the cost for a subscription is very affordable. The packages are specifically prepared for individuals, businesses, and education, making it a great choice for all types of users.
3. Toontastic 3D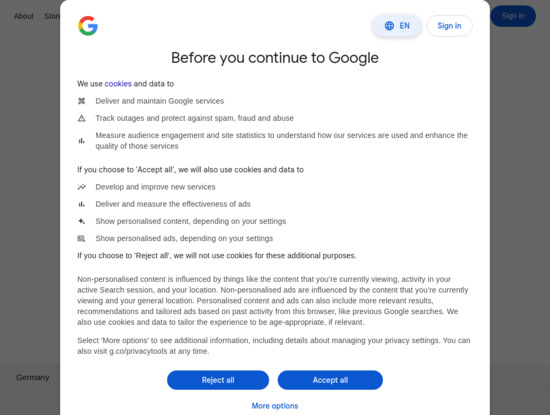 Toontastic is an android application that you can run on your Chromebook. It is a great app for creating impressive animated stories. You can use the built-in characters or draw your own. The app also includes sound effects and music to help you create a more complete story.
The best thing about Toontastic is it's completely free. There are even no advertisements or in-app purchases. The features of the apps are very easy to use. You can use Toontastic offline. It also doesn't require any password or signup.
4. Scratch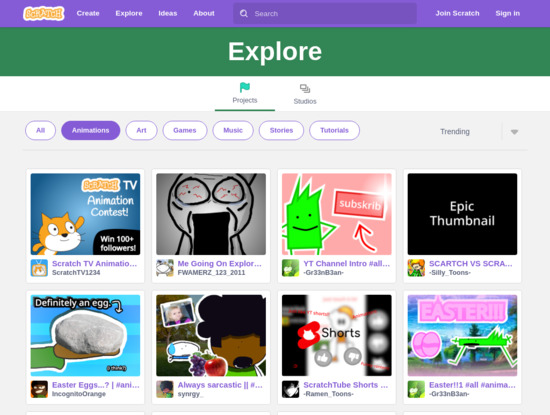 Scratch is free animation software that was created by the MIT Media Lab. It is designed for young children, but it can be used by anyone for free. The user interface is simple and easy to learn. Scratch allows you to create animations with drawings, photos, and videos.
You can also add sound effects and music. Animations can be exported or shared online. You will find a lot of resources on the Scratch library that you can use on your videos and animations. Note that you will require the knowledge of basic programming to utilize this software.
5. Animatron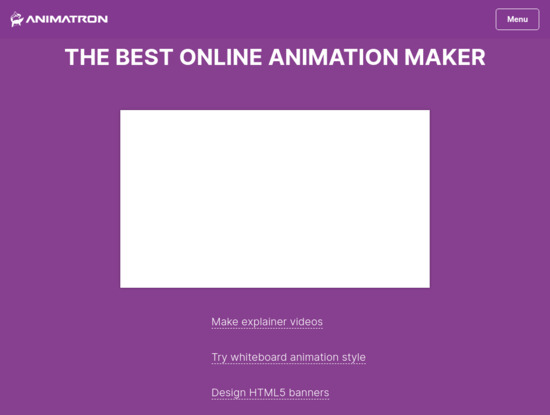 Animatron allows you to create professional-quality animations without having to learn complex software. This online tool is easy to use and lets you add characters, props, and scenes to your animation. You can also choose from a variety of pre-made templates or create your own.
Animatron also offers a wide range of tools for animating your characters, including motion paths, rigging, and keyframes. If you need help getting started, there are plenty of tutorials available on the Animatron website. Animatron has a free version with limited features while the paid versions are available at a low cost.
6. Clarisketch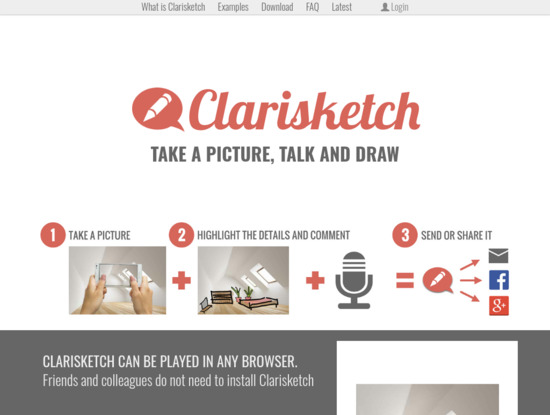 Clarisketch is a simple, user-friendly animation software that's great for beginners. With Clarisketch, you can create animations by drawing them on your screen. Moreover, you can also record your voice and add sound effects to your animations.
Clarisketch is available for free on the Play Store. You can start using it right away after downloading. One of the interesting things about Clarisketch is you can share your work through a link and anyone can watch it from a web browser without downloading the tool.
7. Adobe Character Animator Adobe Character Animator is award-winning software that was specifically designed for creating character animations. It allows you to import images of your own face or other objects, and then animate them using tools like puppets and layers.
Adobe Character Animator is equipped with motion tracking features that make it easy to sync your animations with facial expressions and other movements. It also offers a wide range of built-in assets, including characters, props, and backgrounds.
Being a premium animation software, Adobe Character Animator is a bit costly. But, it is definitely worth the investment if you are looking to create high-quality animations.
8. Magisto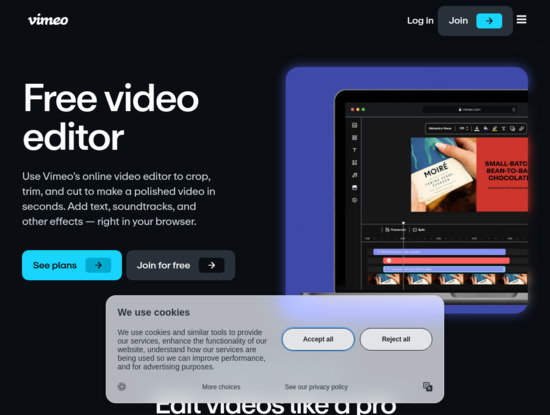 If you are searching for easy to use animation software, Magisto can be a great option for you. You can create videos by dragging and dropping your photos and videos into the app. Magisto offers a wide range of themes and music to choose from, so you can create professional-looking videos to animation without much effort.
You can also add text and effects to your videos. Magisto can be especially useful if you want to create animations for social media and marketing. The app doesn't have a free version but the paid ones are pretty affordable.
9. Animaker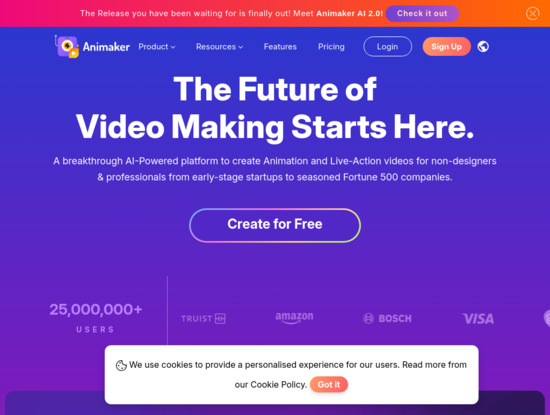 Animaker is online software and it's a great choice for users who want to create professional-quality animations without much effort. It's impressively easy to use. You don't need any prior experience or design skills to get started, and the software is very cheap.
Animaker also offers a wide range of pre-made characters, scenes, stock photos, and videos that you can use in your videos. You can also create your own assets if you want something more specific or unique. Animaker is great for both business and personal videos.
10. Moovly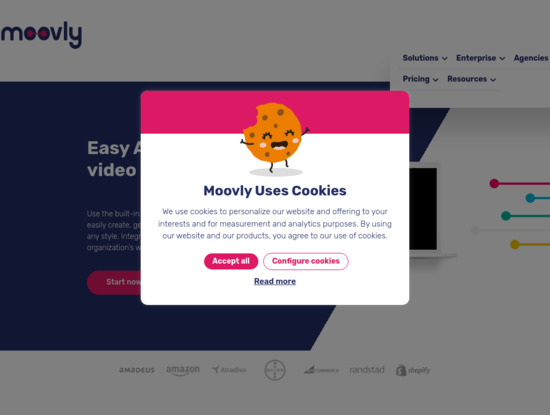 Moovly is a user-friendly online software that offers a wide range of features for creating professional videos. It's perfect for users who want to create marketing videos, explainer videos, or even animated cartoons. Moovly has an impressive library of assets including characters, scenes, animations, and stock footage.
You can use the free version of the app that arrives with some limitations, or you can upgrade to a paid account for more features. Apart from the subscription packages, it also has educational and enterprise packages with tailored features for each group.
Conclusion
When it comes to animation, you need software that can meet all of your needs and provide high-quality videos with ease. In the above, we have listed some of the best animation software for Chromebooks. Each of the software has different features and is perfect for a specific type of user. So, before you make your final decision, be sure to read about the various options and find the one that suits you best.