In the fast-paced world of technology, upgrading to a faster and more efficient solid-state drive (SSD) can significantly improve the performance of your computer. However, transferring all your files, applications, and settings from the old hard drive to the new SSD can be a daunting task.
Fortunately, there are plenty of SSD migration software solutions available that can make the process simple and hassle-free. In this article, we will explore some of the best SSD migration software currently available in 2023 to help you choose the right tool for making your transition to a newer drive seamless and effortless.
Let's dive in!
1. Minitool Partition Wizard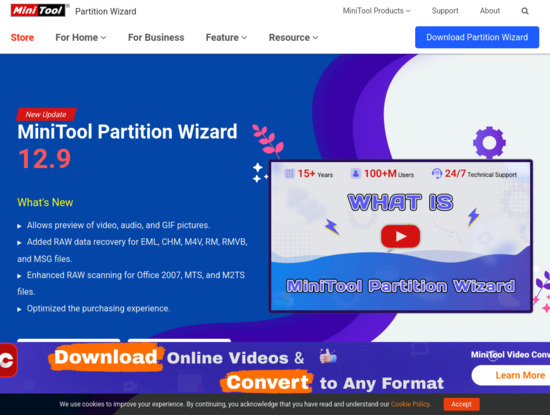 MiniTool Partition Wizard can be one of the best ways to upgrade your computer's hard drive to a faster SSD. This reliable disk management and cloning software offers a range of features for copying your operating system and data to a new hard drive or SSD without any data loss.
With MiniTool Partition Wizard, you can easily resize and move partitions, clone disks and partitions, and convert MBR to GPT without any hassle. The software also supports the latest disk technologies like GPT and Windows dynamic disks, making it an ideal choice for modern systems.
The MiniTool Partition Wizard is available for Windows. It has both free and paid versions (lifetime license).
2. SSD Migration Kit 7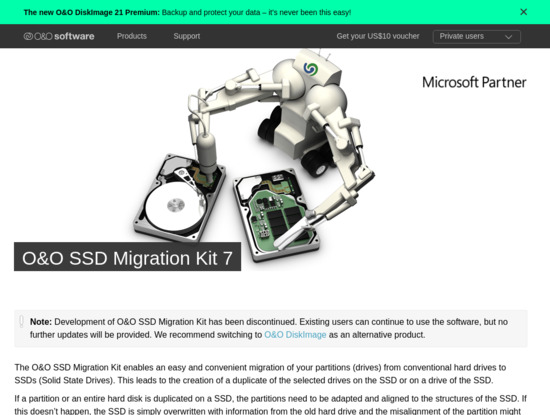 O&O Software's SSD Migration Kit 7 is a top-rated tool designed to migrate active systems and disks across SSD hardware safely. This powerful software enables you to create a duplicate of your selected drives on the SSD, making it a breeze to switch to faster and more reliable storage.
The SSD Migration Kit 7 also ensures that your partitions are adapted and aligned to the structures of the SSD. This is crucial for avoiding the performance loss of up to 50% and extending the lifespan of your SSD. With the O&O SSD Migration Kit 7, you can rest assured that your data is being migrated with the utmost care and precision.
The software is available for Windows PC, and there is no free version of the program (one-time fee).
3. EaseUS Disk Copy
EaseUS Disk Copy has all the features you need to make the process as smooth and hassle-free as possible. This powerful cloning software offers a range of features for copying your hard drive, SSD or USB drive, including sector-by-sector copy, auto-fit disk layout, and support for MBR and GPT disks.
EaseUS Disk Copy offers extensive support for cloning or migrating to SSD drives. This encompasses the capacity to directly copy a functional Windows system from mechanical drives to SSD drives, as well as complete support for migration from older-style SATA SSD drives to newer and faster drives that use M.2 NVMe technologies.
EaseUS Disk Copy also includes one-click OS migration technology, which makes it easy to transfer a working system to a new disk. The software supports both UEFI and BIOS boot modes, allowing you to clone MBR disks to GPT disks or vice versa.
The software is available for Windows, and it is a paid app which offers both yearly subscriptions and a one-time purchase.
4. Macrium Reflect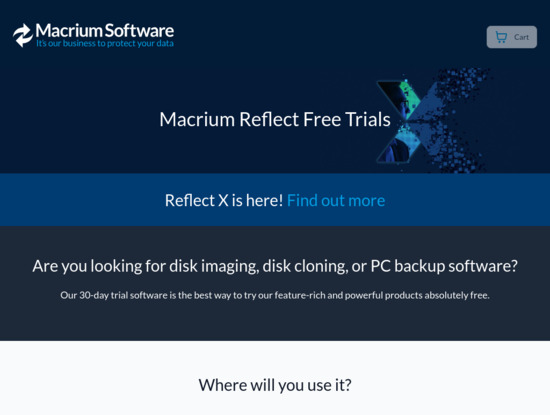 Macrium Reflect is a powerful solution for the backup, recovery, cloning, and migration of your data. You can easily clone entire disks or create backup images of files and folders with it. It supports both GPT and MBR formats, which allows you to create bootable drives for recovery purposes.
The software features pre-defined backup templates and support for SSD trim, making the backup process more streamlined and efficient. It can also mount images of files and folders as virtual images, making it easy to restore them in the event of a system failure.
Macrium Reflect has a free trial version with limited features, as well as a paid version (lifetime license) which offers additional features. The software is available for Windows only.
5. Aomei Backupper Professional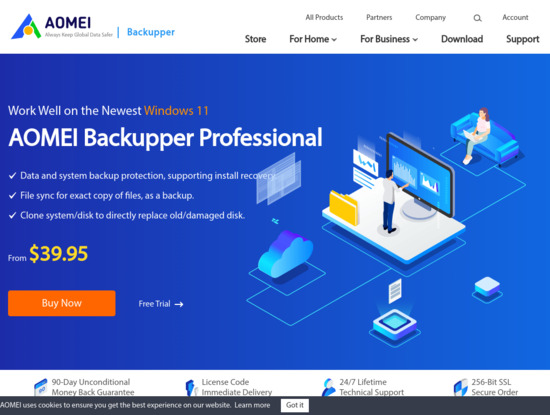 AOMEI Backupper Professional comes with a set of disk cloning tools that provides full support for migrating active systems to newer SSD disk drives, making it a top contender for the best SSD migration software in 2023.
The AOMEI Backupper Standard version partially implements the disk cloning suite, whereas the Professional offers access to all features of the suite. The latter allows for SATA, M.2 NVMe, and PCI-E SSD drives compatibility, UEFI boot modes support, as well as MBR and GPT partition types recognition – making it an ideal pick to upgrade SSD.
It also comes with many additional features, including AES 192-bit encryption, secure disk wiping tools, a bootable recovery media builder, etc. The software is only available for the Windows platform and has both a one-time fee and a yearly subscription.
6. Acronis Cyber Protect Home Office
Acronis Cyber Protect Home Office is a comprehensive backup and cyber security solution. While it still offers all the features you'd expect from an HDD and SSD imaging tool, it's also packed with encryption and ransomware detection capabilities, making it more than just a disk cloning solution.
The highlight of this tool is its cross-platform compatibility, meaning it can be used on both Windows and macOS systems. This makes it a great choice for users who want to back up and secure their data across multiple devices.
Acronis Cyber Protect Home Office allows you to back up your data to a local drive, cloud storage, or a combination of both. It lets you clone your hard drive to SSD with just a few clicks. It is a paid tool which offers yearly subscriptions and is available for both Windows and Mac, as mentioned earlier.
7. PARAGON Hard Disk Manager
PARAGON Hard Disk Manager is an all-in-one solution for managing your computer's storage media. When it comes to data migration, the software offers a range of powerful features that make it an ideal choice for both personal and professional use.
PARAGON Hard Disk Manager is the perfect solution to simplify and expedite your disk partitioning, entire disk copying or operating system migration tasks. Beyond that, it provides cutting-edge tools for sorting out your hard disks while optimizing their capacity and performance.
The software makes it effortless to rapidly migrate your system across different computers and storage devices while giving you unprecedented control over virtual appliances. Moreover, its advanced backup features provide a level of security that's often only found in professional software suites.
PARAGON Hard Disk Manager is a paid tool available for both Mac and Windows (lifetime license).
Conclusion
These are some of the best SSD migration software that you can pick to get the job done. While they all come with their own features and pricing plans, the most important thing is to choose a tool that best suits your needs. Most of these tools offer free trial versions where you can test their features to see if they fit you.
So, be sure to explore them and pick the one that works best for you! Have anything to add? Feel free to comment below.
Happy migrating! 🙂