The basics of SEO are not that hard to learn. However, it can be difficult to see the results of your efforts right away. SEO consists of hundreds of factors, and it is important to be aware of them. You need to have diligence and patience when first starting out to fine-tune your SEO strategy.
Search Engine Optimization, or SEO, is a process that can help your website rank higher in search engine results pages (SERPs). This means that more people will see your website when they are searching for information that is covered on your site.
When it comes to SEO, there is a lot of misinformation out there. Some people believe that SEO is hard to learn and that you need to be a computer scientist to understand it. This is not true!
The basics of SEO are not hard to learn, but you need to have diligence and patience to test and see your results.
In this article, we will take a closer look into the difficulty of SEO and what you should expect when learning it. Keep reading to find out more!
How Long Would It Take to Learn SEO?
It usually takes around a month or two to learn the basics of SEO. However, becoming competent in SEO can take years. It is an ever-evolving field, and you need to stay up to date with the latest changes to continue to see results. To really understand SEO in great depth, you need to have years of experience.
This is because SEO consists of hundreds of factors. And to be good at SEO, you need to understand how these factors work together. Of course, you don't need to know everything about SEO to see results. Just by implementing a few key strategies, you can start to improve your website's ranking.
As you learn and understand more about SEO, you can continue to fine-tune your strategy and see even better results. SEO is more like a practical subject where you need to understand things first and then apply them. This is why learning SEO needs a long duration.
Can You Learn SEO by yourself?
It is possible to learn SEO by yourself, but it will take a lot of time, effort, and patience. There are a ton of resources out there on the internet, some of which are free and some of which you have to pay for. If you're serious about learning SEO, then you should invest in some quality resources.
The first step is to understand the basics of SEO which includes understanding how search engines work, what people are searching for, factors that determine the ranking of web pages, etc.
Once you have a good understanding of the basics, you can begin to implement some basic SEO techniques on your own website. These techniques include things like optimizing your title tags and meta descriptions, using keyword-rich anchor text, and creating informative and keyword-optimized content.
Gradually, you can begin to experiment with more advanced techniques, but it's important to be mindful of the potential risks involved. Always test any new changes you make on a small scale before implementing them on your live website.
SEO is not an exact science, and what works for one site may not work for another. You will need to be patient and willing to experiment in order to find the techniques that work best for your site. However, if you're willing to put in the time and effort, you can definitely learn SEO on your own. Just be prepared for a bit of a learning curve.
Why is SEO So hard?
SEO is hard because it is a long-term strategy, and it requires dedication and consistent effort to see results. It can take months or even years to see the fruits of your labor, and if you do not see results, it can be easy to get discouraged.
Google often updates its algorithm up to a few times a day! With each update, some of the older practices of SEO become obsolete, so it's important to keep up with the latest changes and trends in order to stay ahead of the competition.
It can be hard for anyone to keep up with the evolution of SEO, let alone those who are trying to learn it from scratch. However, persistence is key here. If you're not willing to put in the consistent time and effort, SEO will always be hard for you.
Does SEO Require Coding?
SEO does not require coding, but having a basic understanding of HTML and CSS can be helpful. Coding can help you to understand how a website is built and how to make changes to the code to improve your SEO. However, you don't need to be a coder to do SEO.
White Hat SEO
White hat SEO is the process of optimizing your website for search engines using techniques that are approved by the search engines. This includes things like creating high-quality content, optimizing your website for users, and building links naturally.
White hat SEO is the ethical way to optimize your website. It's also the long-term strategy that will provide the best results.
What Skills are Needed for SEO?
A few key skills are needed for SEO, which we will discuss in more detail below.
On-Page SEO
On-page SEO is the process of optimizing everything inside your website that affects your ranking, including your content, site structure, navigation, etc. It is the most important part of SEO, and it is something that you can control.
Although On-Page SEO consists of several things, content is the most important part here. You need to create high-quality content relevant to your target audience and include keywords and phrases people search for.
On-Page SEO also includes optimizing the titles, meta descriptions, and images for your pages. You should also make sure that your website is mobile-friendly, as this is now a very important ranking factor.
Off-Page SEO
Off-page SEO refers to anything that happens outside of your website that can affect your ranking. This includes things like backlinks and social signals. While you can't control everything, there are some things that you can do to improve your off-page SEO, such as link building and social media marketing.
Link building plays an important role in SERP ranking. A high-quality, relevant backlink is worth more than a hundred low-quality links. In order to build links, you need to create valuable content that people will want to share.
Social media marketing can also help improve your SEO ranking. When done correctly, social media can generate traffic and leads for your business. It can also help boost your brand awareness, which in the long run assists you in gaining the trust of the search engines.
Technical SEO
Technical SEO is the process of optimizing the technical aspects of your website for search engines. This includes improving your site speed, fixing broken links, and ensuring that your website is crawlable.
Site speed currently is a very important ranking factor, so it is important to make sure that your website loads quickly. Broken links can hurt your SEO ranking, so you should fix any broken links on your site. And finally, you want to make sure that your website is easy for search engines to crawl and index.
Local SEO
Local SEO is the process of optimizing your website for local search. Local searches are these days becoming more and more popular, as people are using their smartphones to find local businesses.
To optimize your website for local search, you need to claim your business listing on Google My Business and other directories, create a page with location information (including address, phone number, and hours of operation), and include keywords and phrases that people are likely to use when searching for local businesses.
Keyword Research
Keyword research is the process of finding the right keywords to target for your website. It is important to choose keywords that are relevant to your business and have a good amount of monthly searches.
You will also want to go for the keywords that are not overly competitive to rank easily. There are several keyword research tools like Google Keyword Planner, Ahref, Semrush, and Moz Keyword Explorer to find keywords that are a good fit for your website.
Competitor Analysis
Competitor analysis is the process of analyzing your competitors to see what they are doing that is working well and what you can do to improve upon.
This can be a very helpful exercise, as it allows you to see what strategies are working well for others in your industry and adapt them for your own business. There are several different ways to do competitor analysis, including looking at their website, analyzing their backlinks, and studying their social media.
Do You Need a Degree to be an SEO Specialist?
You do not need a degree to be a SEO Specialist. SEO is all about skill, and even companies don't seek a degree when hiring an SEO Specialist. They usually prefer someone who has prior experience and knowledge in the field of SEO and can show results.
While a degree is not required, it is important to have the right skills and knowledge to be successful in this field. There are many free resources available online that can teach you the basics of SEO.
For example, the SEO Fundamentals Course with Greg Gifford by Semrush can help you understand the basics of on-page optimization, keyword research, and link building.
Here are some of the other free and high-quality SEO courses that may help you to learn more about SEO:
– The Definitive Guide To SEO In 2022 (Offered by Backlinko)
– SEO Certification Course (Offered by HubSpot)
– Search Engine Optimization (SEO) Specialization (Offered by Coursera)
– Free SEO training: SEO for beginners (Offered by Yoast)
SEO Tools That Can Help You
There are many different SEO tools available online that can help you to improve your SEO ranking. Some of the most popular SEO tools include Google Search Console, Semrush, Ahrefs, etc.
Google Search Console
Google Search Console helps you to see how your website is performing in Google search results. You can use the data from Search Console to improve your SEO ranking.
Semrush
Semrush is a tool that helps you to research and track your competitor's websites. You can use Semrush to find out what keywords they are targeting, as well as their backlinks and organic traffic.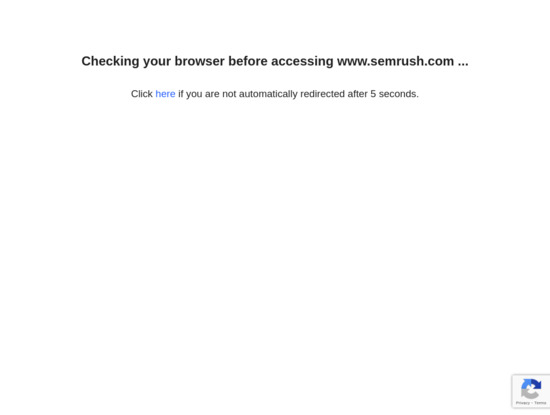 Ahrefs
Ahrefs is very similar to SemRush, and it enables you to find rankable keywords, analyze competitors, SEO audit, and track your progress.
Conclusion
So, is SEO hard to learn? It can be, but it doesn't have to be. With the right tools and resources, you can start learning immediately and see results in no time. All you need to do is to learn and practice with diligence.
And if you get stuck or need help along the way, don't hesitate to reach out for support. The SEO community is full of friendly experts who are happy to offer their advice and assistance. So what are you waiting for? Start learning SEO today and be the next Brain Dean!